Resource Articles & Developments
My Research
I'll be digging up some of my earlier assignments that I've submitted for my under- and post-graduate studies and uploading them on this website. I think some of you may find these useful. This also includes my own independent research, outside of my academic studies. Some of the ones that are coming up soon:
NLP's Sphere of Influence & Its Foundations
This article explains the spheres that influenced NLP, how NLP traces its connection to the personal development movement, its relationship to the emergence of coaching, and its origins in modelling influential communicators.
Clean Body, Strong Mind
This is my sporadic stab at the giant topic of Diet. This is my subjective opinion of the food choices that I feel would make the most difference in our lives. In this 30-page article, I talk about the dangers of milk, red-bull, the healing properties of alkaline water, high quality salt, sugar and oil, and the benefits of certain food combinations.
The History of Coaching
I had to do a synoptic study on the grounded theory approach to the history of coaching by Vickki Brock, who is a fellow graduate of the IUPS. Here, I present a condensed summation of her 680-page dissertation.
The Criticality of Vertical Development in NLP Coaching in an Intensely V.U.C.A. World
Practitioners of NLP have been increasingly involved in life and executive coaching in the last 15 years due to a global rise in the demand for coaching. NLP coaches in Singapore have been experiencing the effects of an increasingly Volatile, Uncertain, Complex and Ambiguous (V.U.C.A.) world in their practice.
Read more here:
https://journals.indexcopernicus.com/search/article?articleId=2753825
The Significance of Stanislav Grof's History of Transpersonal Psychology
This is one of the early assignments in my undergraduate studies that benefitted me greatly. It gave me an overview of the movement from personal to transpersonal psychology, and paved the way for my fascination with spiritual intelligence (SQ).
The Evolution of Intelligence
This is an independent study that helped me to explain to non-enthusiasts the development of IQ, EQ, PQ and SQ, and how this relates to NLP. Many people don't know that Robert Dilts spent time modeling the healing patterns of Christ, and put his research on spirituality into the structure of NLP.
Multi-Intelligence Coaching: Coaching Beyond Logic
This is my second book, in the making for almost two years. The initial spark of this idea started in 2016, but it began getting traction and movement in 2018. I have been incorporating the concept of multiple intelligences into my training and coaching since 2014. This is a book that highlights the importance of understanding the different intelligences, and integrating them into our personal performance, in all areas of our lives.
This book is aimed at providing coaches with the broad principles and exercises to create awareness of their mental, emotional, physical and spiritual intelligences. And most of all, to help them incorporate the knowledge of the multiple intelligences into their coaching practice.
More updates will be given in the second quarter of 2021.
About Barney Wee
Barney first walked on the NLP path in 1995
That's when he became an NLP Practitioner, having learned from the original developers of the field – Richard Bandler, Robert Dilts and Tad James. Having experienced for himself all the benefits of an NLP mindset and having been able to transform some of his personal limitations in a short period of time, Barney became an NLP trainer two years later.
With a Kaizen attitude and a relentless desire to advance his field, Barney is the pioneer of Multi-Intelligence NLP, which is an integration of NLP with the practical aspects of the Multiple Intelligences theory (formulated by Harvard Professor Howard Gardner).
For more than 20 over years, Barney has been certifying thousands of NLP Practitioners and training thousands of people in the practical applications of NLP, including Sales, Communication, Coaching, Interviewing Skills, and especially "Changing Personal Paradigms."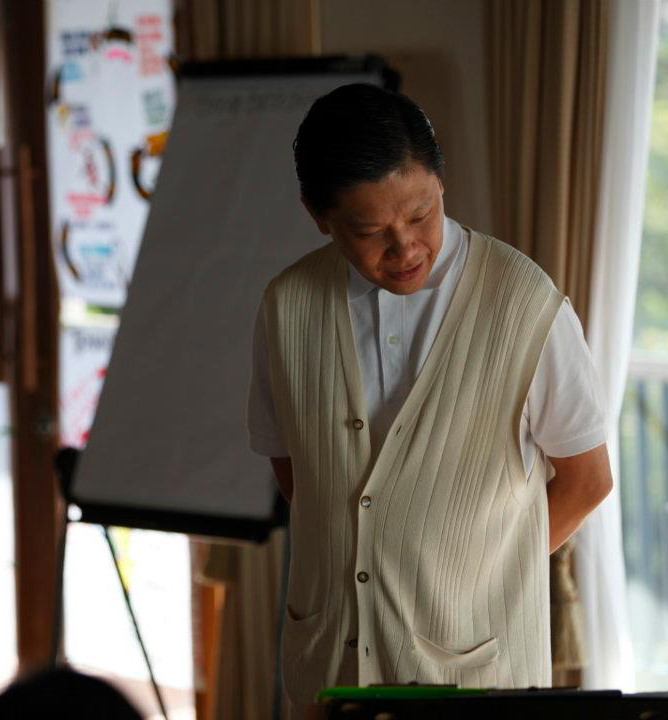 Don't Wait Any Longer —
Start Forging Your Own Path Today!
Let us know below and we are happy to have a conversation with you
to move forward